Yikes, Katy Perry's Lawsuit Over Her Hair Is Getting, Uh, Hairier
(Photo by Getty)
Katy Perry (Getty)
Uh oh,
Katy Perry
's hair situation just got a whole lot messier.
Remember two weeks ago when the British haircare company she used to rep, GHD,
slammed her with a lawsuit
? GHD claimed it didn't owe the singer a dime after her $4.5 million contract was killed because—we're paraphrasing here—"her hair wasn't popular enough in Europe."
The pop princess, on the other hand, swore up and down that GHD still
verbally
renewed her contract, and threatened to sue for the $2 million stated in their agreement.
Welp, she's a woman of her word! This week, the singer fired back at GHD's
motion to block her lawsuit
, arguing that, if her contract really had gotten axed, then the brand had no rights to continuing using her campaign images—like this shot of a pink-haired mermified (Mermified?
Mermaidified
? I don't know) Katy Perry with fins—which it allegedly did.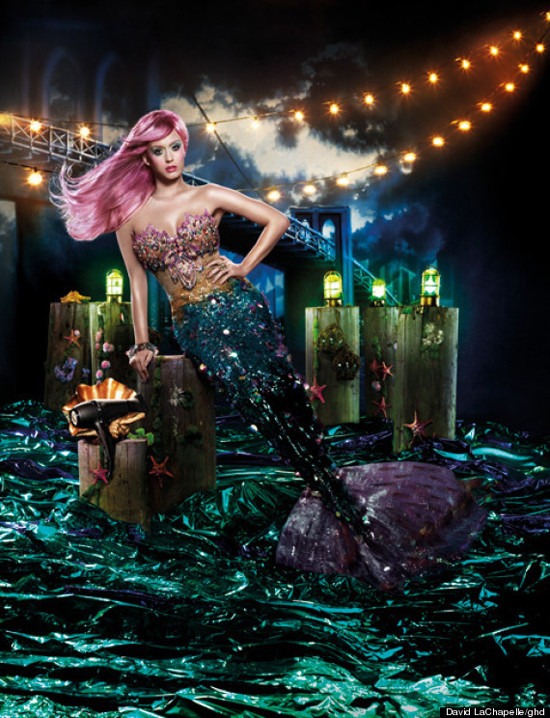 (Photo courtesy) Here's a peek at one of the snaps from Katy Perry's GHD campaign
Her lawyers wrote in the countersuit: "Those who wish to do business with a company that does not honor its contractual commitments, yet reaps the benefits of the agreements giving rise to those commitments, would find a perfect business partner in GHD."
Ouch!
If you're a legal nerd, go ahead and geek out over
the countersuit in its entirety, here.

Related Articles: