Katy Perry Gets Tangled Up in a $2 Million Hair Care Lawsuit
(Photo by Getty)
Katy Perry (Getty)
Ruh roh: it looks like
Katy Perry
is tangled up in a, uh, hairy situation.
According to a
report
in
TMZ
, the singer was recently slammed with a major lawsuit over — get this —
her hair.
Because apparently those sleek black strands of hers don't translate to sales.
The folks over at GHD — "Good Hair Day," the Brit-based hair care company Perry's repped since 2011 — did some market research near the end of their $4.5 million contract with the star, and found that, welp, European ladies just aren't that into the California Gurl.
Shocking, who
wouldn't
want to have hair that blows in the wind ever-so-serenely like, um, this...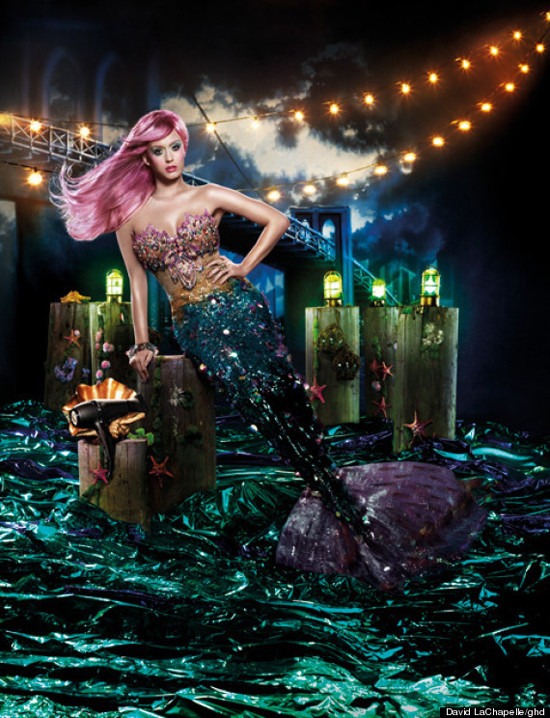 (Photo courtesy) Katy Perry's GHD ad
What happened then was GHD tried to cut ties with Perry, so the pop princess and her agent fired back, threatening to sue to the company over an alleged $2 million renewal contract — that Perry's camp agreed to
verbally
. (Seriously, have they never seen a movie?) But before Perry's agent could follow through, GHD struck first and filed a motion to block the lawsuit.
Now both sides are fighting back and forth and yada, yada, but c'mon the
real
story here? Katy's hair? Is it really
that
bad? Especially now that she's hung up her rainbow-colored wigs? We kinda fancy her return to au naturale (well,
sort of
natural, but you get the picture).
Where do you lie on the
Katy Perry
hair debacle of 2013 — for or against? Sound off in our poll, below!
Related Articles: