Jennifer Lawrence's Early Modeling Photos, Amanda Bynes Shaved Her Head, and More!
(Photo via E! News)
"The celeb's piercing blue eyes gaze beneath a fur cap, while her smooth blonde hair falls over her shoulder." Is this the climax to a YA romance novel or a news anchor's description of
Jennifer Lawrence's early modeling photos
? You decide. [YouTube]
Here's your
mind-blowing makeup tutorial of the week
: How to apply cat-eyeliner and mascara with a spoon, narrated by a
talking
spoon. [Buzzfeed]
Ravers rejoice! Stila just kicked the neon beauty trend up a notch with
new glow-in-the-dark lip colors
. The Afterglow collection features five florescent shades that can be worn as normal brights by day, but glow via blacklight by night (and into the morning, if that's your schtick.) [SheFinds]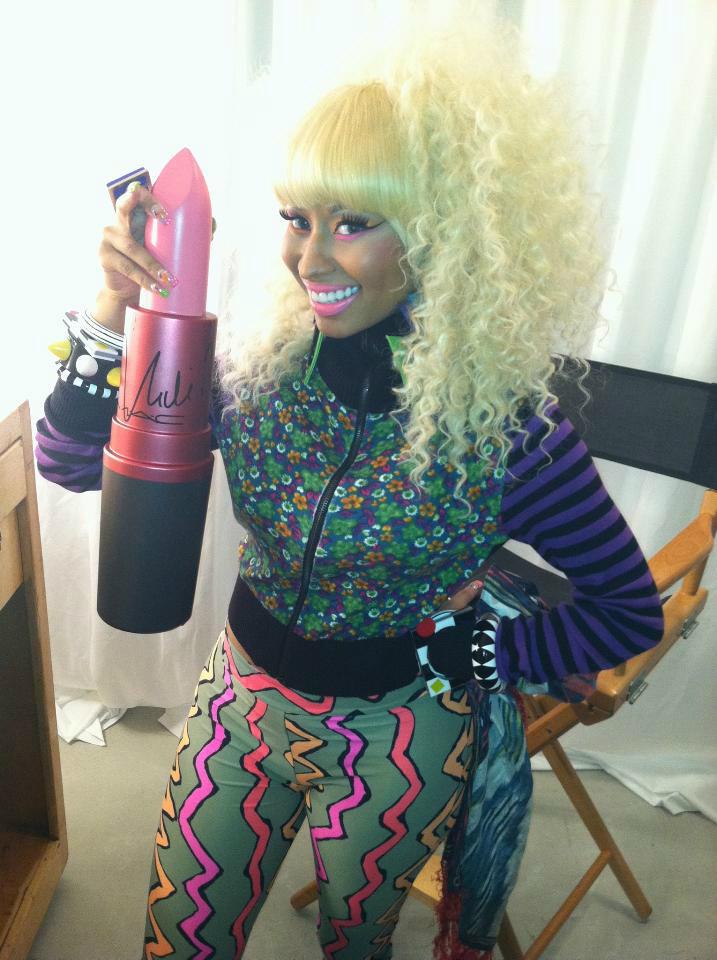 (Photo via Twitter)
Nicki Minaj
might not wear the same hair color twice, but she never strays from her signature bubblegum pink
MAC Viva Glam Lipstick.
And apparently, her dedication's paid off. Her hue is the #1-selling Viva Glam lip color of all time—yup, even more than Gaga's! [MTV]
After 64 years of judging oil-swathed bikini-clad women,
sun care brand Hawaiian Tropic has announced it's cancelling its annual bikini contest.
Instead, it's hosting a nation-wide search for the next face (
not
body) of the brand. "Bikini contests as a tactic just don't resonate with our consumer and don't fit with who the brand is now," a rep said. [NYT]
(Photo via Twitter)
And for your daily is-she-or-isn't-she-probably-for-sure-most-definitely-crazy
Amanda Bynes
conundrum:
The troubled actress just shaved off half of her hair
.
But
, it's not what you think. Talking to light fixtures, however, well... [The Cut]
Related Articles: