New Celebrity Collaborations With M.A.C
(Flynet)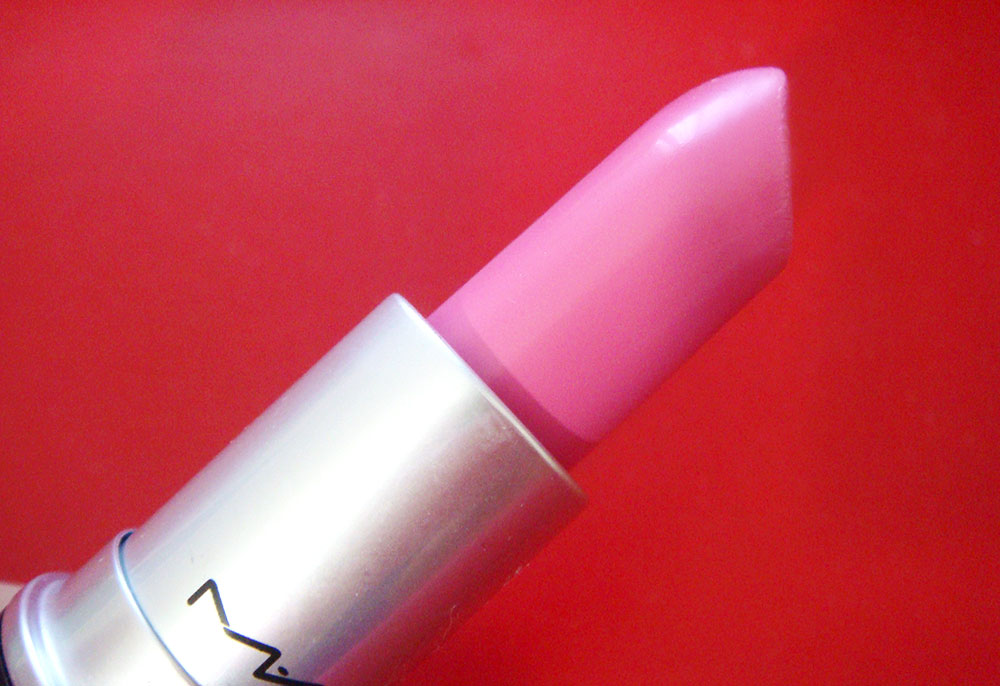 M.A.C. Pink Friday Lipstick

M.A.C
is known for its exciting celebrity collaborations and this time of the year there's no shortage of exciting new products created in partnership with some very famous faces.
Nicki Minaj
,
Ricky Martin
,
Lady Gaga
, Miss Piggy, American figure skater
Johnny Weir
, London-based clothing designer
Gareth Pugh
and the artist/heiress
Daphne Guinness
are some of the big names currently involved.
To celebrate the return of Miss Piggy, there's an online exclusive, limited edition collection for
eyes. After a long break, her movie career has been revived with a starring role in the movie
The Muppets.
A Miss Piggy Pink eye shadow, Penultimate Eye Liner in Rapidblack and a pair of feathery false lashes called 36 Lash are all now available.
The new M.A.C. Glitter and Ice holiday collection features three-time US National Champion figure skater Johnny Weir as the face of the line. The
product color names are all meant to reflect both Johnny's skating and the beauty of ice skating in general. In addition to powder, nail lacquer, lipstick and lipgloss there are also paints, shadows and pencils with names like Smooth Manoeuvre, Going For The Gold, Eloquent Air and Whirls & Twirls.
Available on November 23, a new collection of products and accessories from Gareth Pugh will be available. M.A.C. states that the line "infuses his shadowy, esoteric vision into an exclusive
collection...as stylistically daring as his reputation." Colors range from Guise, a frosty dove gray eye shadow to nail lacquer in Ascension, a grey shade with violet reflective pearl. The hues and finishes are unique, summing up "the entire sub-culture mood" of the designer.
Late in the year the Daphne Guinness collection will launch. The range of products, meant to capture the essence of Guinness' inspirations, will be available from December 26 through February 9. In a recent press release, M.A.C. offered that her various sources of inspiration range from "the blues of Duccio, to the discovery in the the 18th
century of Prussian blue, to pigeon's blood and the watery greens reminiscent of a Whistler painting, to how the intricate wings of a butterfly resemble the images of deepest space."
Lastly, the new 2012 Viva Glam lipstick was inspired by Nicki Minaj. The vibrant candy-colored lipstick, called Pink Friday, is a fun shade that's also a departure from the light neutral beige Viva Glam Gaga lipstick and lipglass
from 2011. The spirited ad campaign features Nicki Minaj and Ricky Martin and is sure to intensify the pink lipstick trend.
Leave it to M.A.C to provide such an exciting array of product offerings. Whether you're in the mood for a light-hearted medium cool pink shadow or a blood-red nail lacquer, these new collections are sure to spark the imagination and create an endless supply of glamour.
See Nicki Minaj's Beauty Lookbook:
Related Articles: