Calling All Katniss Fans: 'The Hunger Games' is Getting a CoverGirl Collection!
(Photo by Getty)
Hey all you
Hunger Games
fans, get your
arrows
makeup brushes ready to fire! CoverGirl
just announced
it's not only partnering with the novel-turned-film franchise for its second installment,
Catching Fire
, it's also (wait for it...) releasing a limited-edition Capitol-inspired makeup collection this fall!
We'll give you a second to let that sink in. *Cue internal freakout*
Okay, ready? No? Still need another minute? Understandable.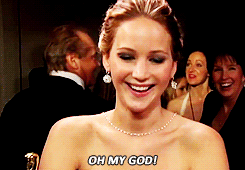 "We are excited to announce CoverGirl as the exclusive makeup partner for The Hunger Games: Catching Fire," said Paula Kupfer, Lionsgate's Vice President of Promotions and Consumer Products in a statement. "The exquisite beauty and style in the world of the Capitol is a focal point of this film. Partnering with an innovative brand like CoverGirl to create an additional layer of beauty storytelling and inspiration for the fans is new territory that we're delighted to explore."

We know the collection is inspired by the "luxurious, high couture looks" in the film, but other than that, that's about it. However, one glance back at these posters suggests this collab is going to be, for lack of a better word, epic. And smoky. (Helloooo, girl on fire!)




So... is it November yet?
Related Articles: