Comfortable Work Heels
Finding a comfortable work heel can often be a challenge. Finding a heel that will satisfy your stylish needs while still giving you the ease and comfort of a flat may be a womens ultimate dream.
When choosing a an appropriate heel for the office you probably want to keep the height under three inches, which will allow for longer lasting comfort. It's also a good idea to stay away from a pointed toe, as this generally causes the toes discomfort. Check out a few of our comfortable work heels to suite any working environment.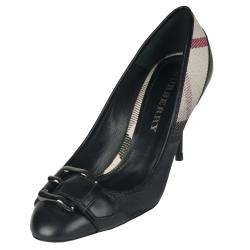 Didn't find what you were looking for? Check out more heels on Stylebistro:
Related Articles: