Lindsay Lohan's Foray Into Fragrance
Lindsay Lohan (Bauer Griffin)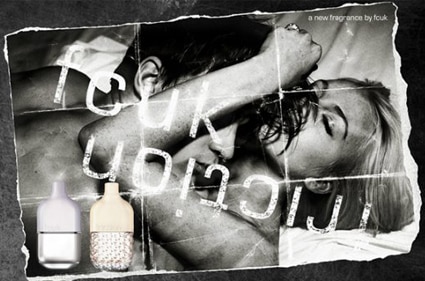 Lindsay Lohan for FCUK Friction

Lindsay Lohan
has re-emerged and is making bold strides to reestablish her star status. With a recent spread in
Playboy
garnering her loads of press, the
possible Elizabeth Taylor-playing
actress is now appearing in a new fragrance ad campaign.
In addition to being featured in ads for the German designer
Philipp Plein
and Jag Jeans, Lindsay will be hawking the new FCUK Friction fragrance. But if you're looking for a brand new Lohan photo, look elsewhere — instead of doing a photo shoot specifically for the campaign, FCUK simply used a 2009 picture from a spread in
Muse Magazine
that
featured Lindsay passionately embracing a male model.
It's great to see Lindsay getting herself back out there and doing things that sort of resemble "work," but one has to wonder if her recent choices have been appropriate vehicles for getting her career back on track. Yu Tsai, the photographer who shot the photos for
Playboy
and
Muse,
was quoted saying, "Lindsay embodies the strength and fearlessness of the woman of today. She is unafraid to be who she is." Indeed.
See Lindsay Lohan's Lookbook:
Related Articles: