Jennifer Aniston Perfume, 'Lolavie'
Jennifer Aniston attends photocall at the launch of her debut fragrance 'Lolavie' at Harrods on July 21, 2010 in London, England. (Getty Images)more pics
Jennifer Aniston
crossed the pond this week to present her new, eponymous perfume at Harrods department store in London. The perfume is branded 'Lolavie'. The actress appeared in a Valentino strapless frock and her signature tousled 'do.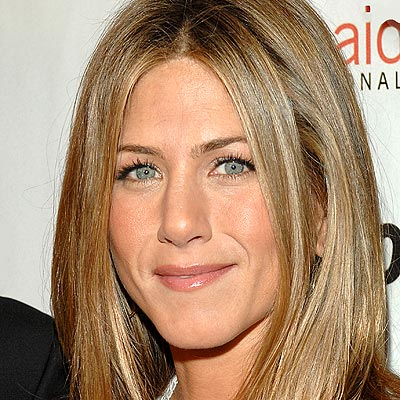 Jennifer Aniston is launching a perfume brand.

The fresh fragrance is aromatic of jasmine—a scent Jen recalls fondly from her California childhood.
If you want to smell like your favorite celeb, you're in luck. Jennifer Aniston joins the ranks of trendy celebrities with perfume brands - from Jessica Simpson (Fancy Love) to Victoria Beckham (Intimately Beckham for Her) to Reese Witherspoon (In Bloom).
Related Articles: