Christina Hendricks Models Vivienne Westwood's 'Get a Life' Jewelry
(Getty)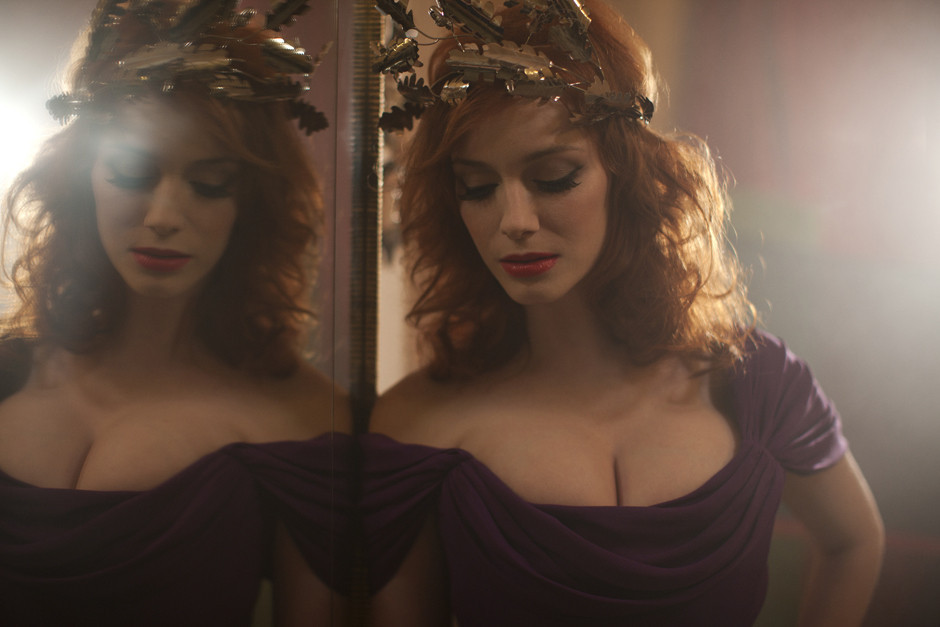 Christina Hendricks

Before she turned up the heat as Joan on
Mad Men
,
Christina Hendricks
was a model, even shooting a (clothed) gig for
Playboy
once upon a time.
Now that she's found fame on the small screen, Hendricks is landing major campaigns. She starred in London Fog's advertisements last fall, and is now the face of Vivienne Westwood's new 'Get a Life' jewelry collection.
Dame Westwood called Christina "the embodiment of beauty," adding, "Her style is so complimentary to my designs. She has proved to be the perfect model for the campaign."
Hendricks gushed, "The pieces really sparkle under the lights and I cannot wait to wear them on the red carpet!"
We'd like to see Hendricks in more Vivienne Westwood gowns, too!
Browse Christina Hendricks' latest looks (click any thumbnail below):
Related Articles: